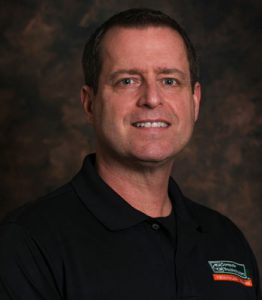 Bryan Windham
President
Bryan has spent the last 30 years in the Information Technology field. He began his career in 1987 with a IBM computer service company in South-Arkansas. Bryan quickly advanced to the position of Sales Manager and Network Systems Manager. In 1995 Bryan accepted the position of Information Technology Manager with Cross Oil Refinery in Smackover, Arkansas. In 2009 Bryan joined DENMAR, Inc. in El Dorado, Arkansas as Vice-President. In May 2011 Bryan opened Computer Troubleshooters in El Dorado with two employees. Computer Troubleshooter has grown to 12 employees and 8 full time technicians and has become the largest Managed Services (MSP) provider in South-Arkansas. Bryan has been married to his wife Lori for 23 years and they have 4 children. He is active in his local church and community. Bryan enjoys Hunting, football and spending time with his family.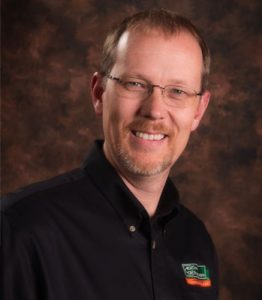 Chance Evans
Senior Technician
Chance Evans is a Sr. Technician at Computer Troubleshooters. He has worked in the IT field in and around El Dorado since 1997 holding various positions ranging from entry level PC work to network design, IT Security, Network Administration and various supervisory positions. Chance is married to Cary Evans, and has two boys, Tanner and Parker. He serves at Maple Avenue Baptist Church in Smackover where he's attended since 1998. When he's not tackling the latest technology challenges for Computer Troubleshooters, he enjoys reading, personal finance, and general fitness.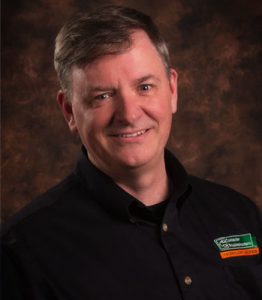 Phillip Ward
Senior Technician
Phillip M. Ward is a Senior IT Professional in the IT Managed Services department of Computer Troubleshooters. Prior to working at Computer Troubleshooters Phillip worked for a local manufacturing facility as IT Manager. He has 30 years of experience in information technology in government, corporate, industrial, educational, and non-profit information technology sectors. This experience includes software development, advanced network administration, database administration, application server support, computer maintenance, and a vast knowledge of multiple operating systems and software across many brands. Phillip has owned businesses, currently volunteers as a the TV Station manager for the non-profit local KCIB TV5 and Director of Media Ministries for Immanuel Baptist Church here in El Dorado. He grew up in Union County and has a great love for the people in this community. Phillip enjoys serving the people of this community and providing a high level of personal and professional excellence.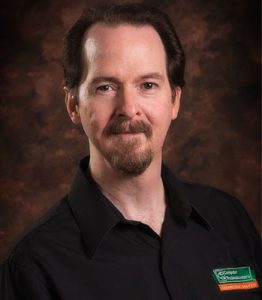 Randy Copeland
Senior Technician
Randy has been a resident of Arkansas for the past 34 years. He attended SAU Magnolia and studied Computer Science. Randy began his IT career with Campbell Computers in 1993. Campbell Computers was bought by Edstrom Computers where he continued to work as a Senior Technician. Randy came on board with Computer Troubleshooters in 2013 working primarily in the Magnolia service center as a Senior Technician. Randy has been married to his wife Dee for 27 years.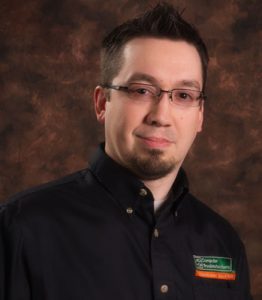 Scott Cooley
Technician
Scott Cooley is the primary Service Center Technician at Computer Troubleshooter's in El Dorado, AR. He joined Computer Troubleshooters when the doors opened in May 2011. His primary responsibility is for the care and service of customers who visit CT's main office and to provide remote support for contract customers. He lives in El Dorado with his wife and two children.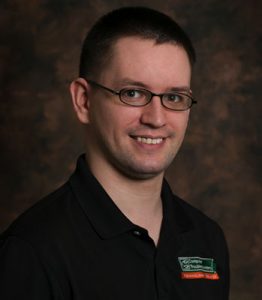 Andy Morris
Technician
Andy Morris is the service center technician for the El Dorado and Camden locations. He joined Computer Troubleshooters in August of 2018. His primary responsibilities include resolving issues for residential customers in the service center or remotely, as well as providing information on internet safety. In his free time, he enjoys working on game design. He lives with his girlfriend Jade and two ferrets.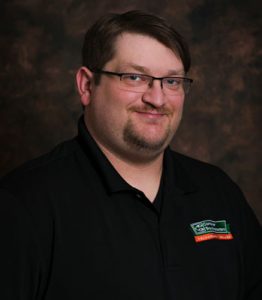 Logan Stratton
Technician
Logan Stratton Is a Technician at Computer Troubleshooter's in El Dorado, AR. He joined Computer Troubleshooters in 2018. He started his IT career in 2015 after graduating from South Arkansas Community College. He lives in El Dorado with his wife.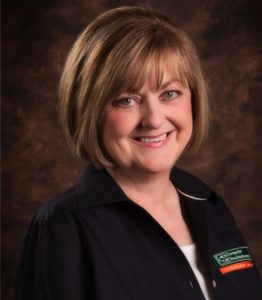 Betty Flournoy
Bookkeeping
Betty is married to Eddie Flournoy and is a life-long resident of El Dorado. Betty has 43 years of experience in banking and came to work for Computer Troubleshooters Financial Services as an accounting clerk after retiring from the banking industry in 2015.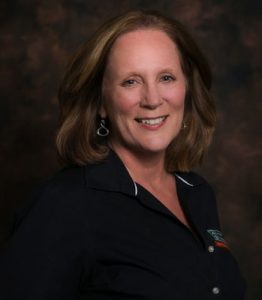 Donna Bone
Office Manager
Donna joined Computer Troubleshooters as Office Manager in April 2017. Donna graduated from SAU with a degree in Business Administration. She has been married to Tommy Bone for 35 years and they have 2 grown sons, and 4 granddaughters. Donna is active in her church and local running club. During her free time she enjoys traveling, hunting, football, and spending time with family.